Acid-stained finishes are a truly inspiring way to showcase your living area. The true perk of acid-stained finishes is the unique quality it provides. Commercial quality sealer options add unmatched durability and ease of maintenance to the entire project.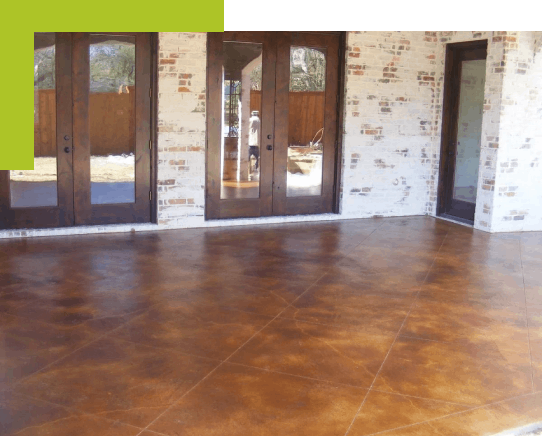 Artistic Color &
Movement Variations
The true perk of acid-stained finishes is the unique quality it provides.
Even similar staining can never be the same as another - you will own a finish that no one else ever can. The results of acid-stained finishing on your concrete floors offer artistic color and movement variations within the staining products.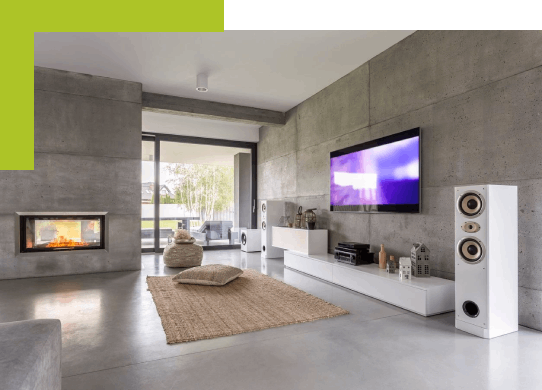 Stained, stamped, or epoxy flooring
A creative design out of bare concrete can start from a simple idea. What you can imagine, we can usually create. By allowing ACME to take control of the concrete brush, you will end up with the unique floor of your dreams.
Whatever you can imagine, we can create:
"Recycle" The Floor
You Already Have
Get rid of that dusty grey cracked concrete floor. Wood throughout the house? Carpet? How about epoxy flooring to tie everything together? Many people do not recognize the value concrete coatings can have on their homes or businesses - in any aspect.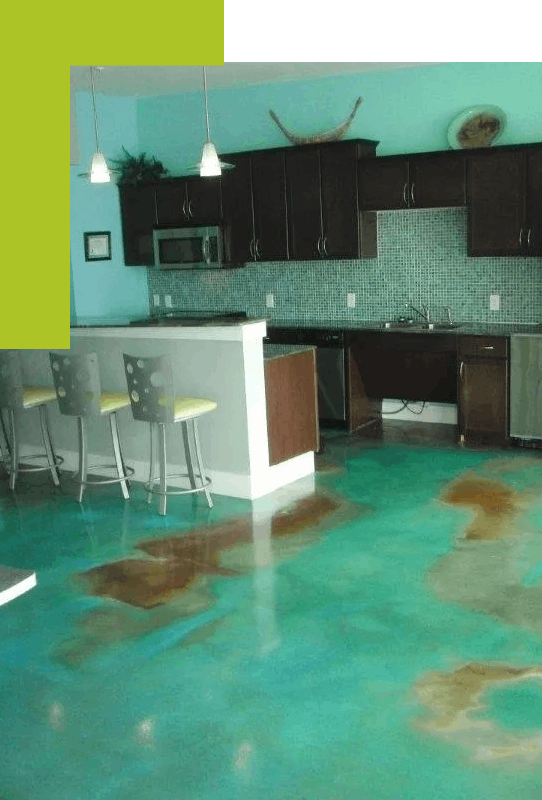 Epoxy coatings are simple to achieve for any project.
If you never get around to finishing your remodeling or just want to impress your customers, epoxy coatings are an easy fix to your rugged gray void.
Stamped concrete combines the best of both worlds: beauty and durability. Stamped concrete adds texture and color to concrete to resemble natural stone, brick, slate, and other natural products found in nature, including tile, wood, and many more. There is a limitless array of possibilities with stamped concrete.
Stamped concrete and stamped concrete overlays are becoming more and more popular each day. Overlays are the process of resurfacing existing concrete. Overlays are the material of choice to decorate existing concrete with their incredible resilience and innumerable textures and colors.